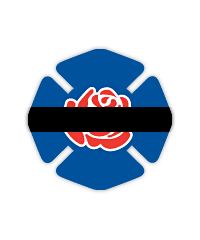 James Franklin Chesnut Jr.
Firefighter
Hustontown Area Volunteer Fire Company
Pennsylvania
Age: 20
Year of Death: 1990
---
Firefighter Chesnut and two others died inside a well after being exposed to carbon monoxide from the exhaust of a portable gasoline engine-powered pump. The incident occurred after four firefighters responded to a request to remove the remains of a dead animal from a 33-foot deep water well. The Firefighters decided first to pump the water out of the well (12 feet of water). One firefighter climbed down into the well on a aluminum ladder and built a wooden platform at the 15 foot level. A second firefighter climbed down into the well to help position a 9-horsepower gasoline engine powered pump being lowered to the platform. The two firefighters started the engine' but were unable to prime the pump. Within a few minutes' the first firefighter became dizzy and exited the well. The second firefighter remained in the well and became unconscious. In the rescue attempt' the first firefighter climbed back down into the well' turned the engine off' and then collapsed unconscious over the engine. By this time' the engine had run approximately 8 or 9 minutes. Within minutes' several other volunteer firefighters entered the well in rescue attempts. Only two of the rescuing firefighters wore supplied-air respirators (SCBA). The first firefighter was rescued and revived. The second firefighter and two other firefighters attempting rescue died.