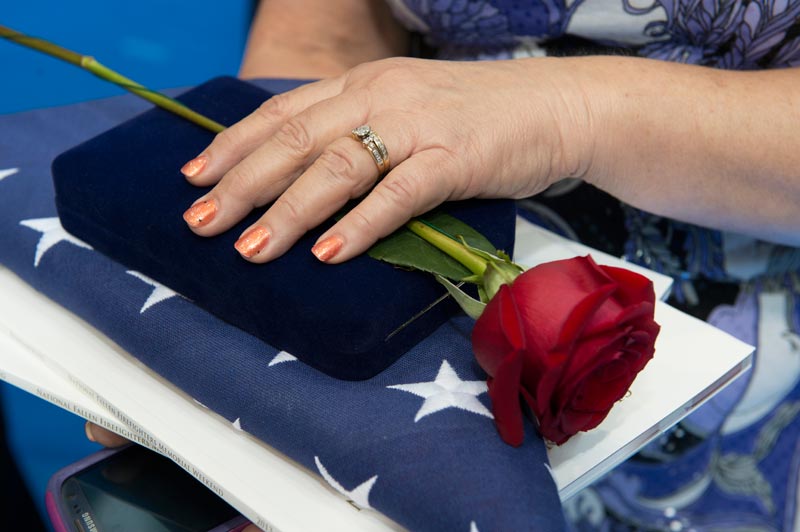 Updated June 2012
ONE-TIME DEATH BENEFIT
Contact:
City of Jacksonville
117 W. Duval St., Suite 150
Jacksonville, Florida 32202
Phone: (904) 630-1212, x 6719
Fax: (904) 630-1294
E-mail: [email protected]
Website: www.coj.net
Coverage available to Firefighters who are city employees.
Life Insurance
1x annual salary paid by city. Benefit up to 2x annual salary may apply if policyholder opted to purchase additional covera
---
RETIREMENT/PENSION FUND
Contact:
Jacksonville Police and Fire Pension Fund
One West Adams St., Suite 100
Jacksonville, FL 32202-3616
Phone: (904) 255-7373
Fax: (904) 353-8837
E-mail: [email protected]
Website: www.coj.net/departments/police—fire-pension-fund.aspx/
Coverage available to Firefighters employed full-time by the Consolidated City of Jacksonville.
Police and Fire Pension Fund
The surviving spouse of an active employee, with less than twenty (20) years service, will receive benefits equivalent to seventy-five percent (75%) of the amount the employee would have received had he or she retired with 20 years service. If a deceased member served in excess of twenty (20) years, the seventy-five percent (75%) entitlement to the surviving spouse shall be based on actual years of service. The benefits that are payable to the surviving spouse are payable for life.
The amount paid to the surviving spouse may be increased by two hundred ($200.00) dollars a month for each unmarried child under eighteen years of age. However, the total benefit of the survivors (surviving spouse and minor children) cannot exceed 100% of the benefit the employee would have received had he or she retired on a time service pension.
Orphans of active members or retirees who were not married at the time of their death, are entitled to the same benefit a surviving spouse without children would receive. The benefit would be shared equally if there are two or more eligible orphans, and will continue until the children reach age 18 or marry, whichever comes first. However, in the event that the orphan suffers from a disabling condition, a benefit equivalent to 50% of the amount otherwise allocable to the surviving spouse may continue for the life of such disabled orphan, regardless of marital status.
In the event that a child who is eligible for benefits is a full time student at a qualified educational institution, such child may continue to be eligible for the payment of benefits in the amount of $200 per month until reaching age 22.
In the case of a deceased employee who leaves no surviving spouse or eligible children, 100% of the members contributions to the Plan (without interest) shall be paid to the estate of such deceased employee.
---
NON-PROFIT OR PRIVATE ORGANIZATIONS
Contact:
The 200 Club of Jacksonville
P.O. Box 14798
Jacksonville, FL 32238
Phone: (904) 384-7100
Provides immediate financial assistance and up to $3,500 annually for college scholarships.
Additional benefits may be available for members of The Jacksonville Association of Fire Fighters (IAFF Local 122). For further information, visit their website at jfrd.com.
---
Disclaimer: The material contained in the National Fallen Firefighters Foundation Survivor Benefits website is not the result of legal research, but rather is based on a scan of public documents. We have made every effort to be accurate and timely, but errors may exist. The material on this website is advisory only and should not be cited as evidence or proof that a benefit exists or that our facts are accurate. Always consult the decedent's fire department for benefits assistance, or a benefits' attorney. If, in the course of your own research, you see errors of fact, or new benefit information, please pass this information along to the National Fallen Firefighters Foundation.