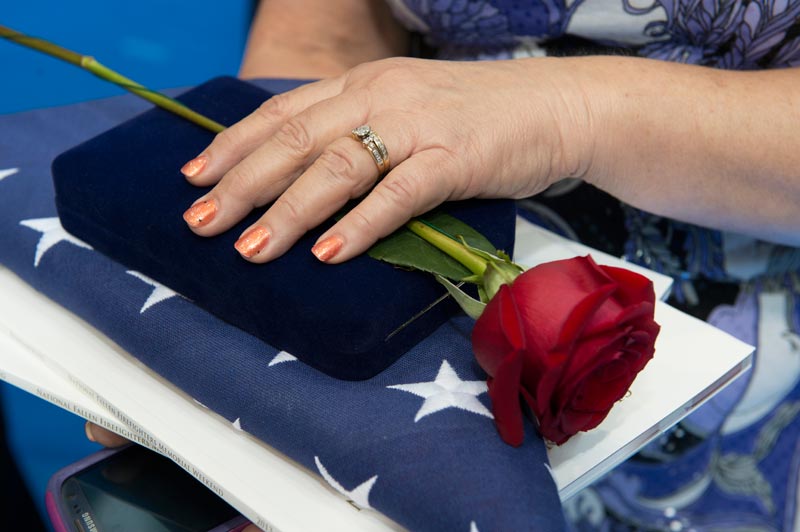 Updated May 2012
ONE-TIME DEATH BENEFIT
Contact:
Department of Emergency Services
Contact: Beau Crowding
601 Westtown Rd., Suite 012
West Chester, PA 19380
Phone: (610) 344-5000
Fax: (610) 344-5050
A one-time death benefit in the amount of $10,000 is paid to the survivors of volunteer emergency responders who suffer a line-of-duty death.
A volunteer emergency responder is defined as a duly enrolled volunteer in a Fire, EMS or Rescue organization legally organized in Chester County or other volunteer as designated by the Board of Commissioners.
Line-of-duty is defined as any action that active Fire, EMS, Rescue or other designated volunteers perform as authorized by law, rule, regulation or condition of employment or service. This includes emergency response operations, authorized drills, exercises, tests or operations and travel to/from domicile incident to such authorized activities.
In the event of a line-of-duty death, the Chester County Board of Commissioners, or designee, shall provide for the immediate payment of death benefits in the amount of $10,000 to:
The surviving spouse
If no surviving spouse, to the children in equal shares
If no surviving spouse or children, to the parents in equal shares
This policy does not apply during a state of war or period of armed conflict within the continental limits of the United States.
Benefits available, contact for details.
---
NON-PROFIT OR PRIVATE ORGANIZATIONS
Contact:
Chester County Hero Fund
Contact: John DiBuonaventura, Trustee President
820 Heatherstone Dr.
Berwyn, PA 19312
Phone: (610) 647-7899
Chester County Hero Fund provides assistance to public safety personnel suffering injuries which cause financial hardships.
Cases are evaluated on a case-by-case basis and most often apply to service related injuries, with the amount of financial assistance determined by the extent of injury and loss of family income.
The Chester County Hero Fund is a non-profit organization which relies totally on donations and fund-raising events. The group has opted to focus its efforts on injuries rather than deaths since line-of-duty deaths in Chester County are covered by county, state and Federal death benefits.
Funds could still be awarded for line-of-duty deaths on a case-by-case basis.

---
Disclaimer: The material contained in the National Fallen Firefighters Foundation Survivor Benefits website is not the result of legal research, but rather is based on a scan of public documents. We have made every effort to be accurate and timely, but errors may exist. The material on this website is advisory only and should not be cited as evidence or proof that a benefit exists or that our facts are accurate. Always consult the decedent's fire department for benefits assistance, or a benefits' attorney. If, in the course of your own research, you see errors of fact, or new benefit information, please pass this information along to the National Fallen Firefighters Foundation.