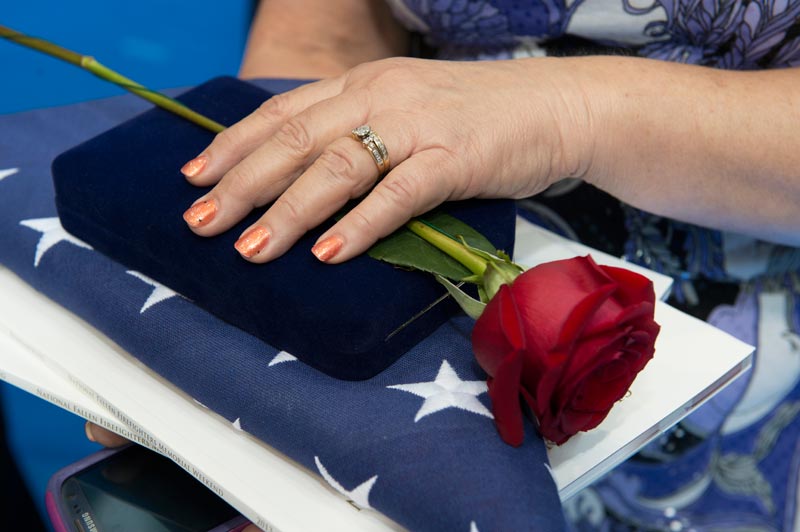 Updated October 2013
WORKER'S COMPENSATION
City of Plano
Contact:
Department of Risk Management
7501-A Independence Parkway
Plano, TX 75025
Phone: (972) 208-8250
Fax: (972) 208-8260
Email: [email protected]
Website: plano.gov
Please contact the City of Plano: Department of Risk Management with all inquiries.
---
EDUCATION BENEFITS – CHILDREN
Plano Fire and Rescue Associates
Contact:
Attention: Scholarship Program
2701 W. 15th St, Suite 192
Plano, TX 75075
Website: pfra.net
The Scholarship Program was founded in 2003 to benefit the sons and daughters of the employees of the Plano Fire Department. PFRA provides funding for this program from private and corporate donations. The number of scholarships and amount of each varies dependening upon available funds each year. (2009 Update: Please note that scholarships are no longer available to previous recipients).
Eligibility is based on the following criteria:
Applicant must be a child/dependent of a currently employed or retired Plano Fire Department employee.
Must not have been convicted of a felony
Must be under 25 years of age
Applicant must be enrolled for a minimum of 12 hours of college credits (or considered a full time student by the institution) at an accredited college, university, or vocational school.
If applicant is an incoming college freshman or equivalent, an acceptance letter from the college must be provided
If applicant is currently attending college, proof of enrollment including college credits must be provided.
If applicant plans to attend a vocational/other school, proof of enrollment and proof of high school graduation with transcript must be provided.
Applicants may be requested to participate in a personal interview as part of the selection process.
All applications are to be submitted to the Scholarship Program in care of the PFRA and must be postmarked no later than May 15th of the current year.
Scholarship recipients will be selected by the "PFRA Scholarship Committee", these are our notes. The Committee pledges its best efforts to make these awards with a concentration on the quality of the application and fairness to each applicant. Selection encompasses the following:
A numerical ranking of all applicants with emphasis on academic test scores and academic awards.
Your application must be complete – respond to all questions/requests completely. If you cannot, provide an explanation – attention to details and complete responses matter. Incomplete responses may disqualify your application.
Do not speak in acronyms – abbreviations/acronyms may have several meanings. (However, we do understand SAT/ACT!)
Provide additional information when necessary to help us understand your "circumstances" – we do not know you, give us some help/insight!
Appearances matter – neatness, readability, timeliness of submittal. You should spend as much time on your application as you expect us to spend on our review of it!
Recommendations from teachers and/or other professionals are impressive.
Your educational goals should be well thought-out and clearly stated. Put some effort into this. Fund-raising is hard work for us – convince us that if we give our funds to you, we will have made a good choice.
Understand that you are competing with other deserving applicants – give this your best effort!
Click here to download the application.
---
NON-PROFIT OR PRIVATE ORGANIZATIONS
Guns and Hoses of North Texas
Contact:
Lt. Dave Swavey
1891 Forest Ln.
Garland, TX 75042
Website: gunsandhosesnorthtx.org
Guns and Hoses of North Texas provides various financial support to the families of Firefighters and Police Officers who have died in the line-of-duty from the North Texas Area. Support is offered to those in the following counties:
Collin County
Dallas County
Denton County
Ellis County
Erath County
Hood County
Hunt County
Johnson County
Kaufman County
Navarro County
Palo Pinto County
Parker County
Rockwall County
Tarrant County
Wise County
---
HEALTH INSURANCE – PUBLIC EMPLOYEE BENEFITS COOPERATIVE OF NORTH TEXAS
Contact:
Denton County Human Resources
Joseph A. Carroll Bulding
401 W. Hickory, Ste 516
Denton, TX 76201-9026
Phone: (940) 349-3080 OR (972) 434-8858
Fax: (940) 349-3081
Website: www.dentoncounty.com/dept/main.asp?Dept=44&Link=1110#Insurance_Benefits
The Public Employee Benefits Cooperative of North Texas (PEBC) was created in 1998. On behalf of its member governments, the PEBC provides joint purchase of employee benefits and cost effective administration of PEBC programs. The Employers that are members of the PEBC share the belief that a quality employee benefits program is necessary to recruit and retain a quality workforce. Current PEBC member entities include Dallas County, Tarrant County, the North Texas Tollway Authority (NTTA), Denton County, and Parker County.
The PEBC has been successful in reducing plan costs and improving benefit and service levels for its members by standardizing a number of processes. The organization has created a common plan design for all medical and dental benefits, to which all PEBC members must subscribe. In addition, the PEBC provides centralized administration and eligibility processing. These features not only simplify the benefits administration process for member entities, but also serve as attractive features for the organization's external vendors.The PEBC has a dedicated staff led by an Executive Director.
---
Disclaimer: The material contained in the National Fallen Firefighters Foundation Survivor Benefits website is not the result of legal research, but rather is based on a scan of public documents. We have made every effort to be accurate and timely, but errors may exist. The material on this website is advisory only and should not be cited as evidence or proof that a benefit exists or that our facts are accurate. Always consult the decedent's fire department for benefits assistance, or a benefits' attorney. If, in the course of your own research, you see errors of fact, or new benefit information, please pass this information along to the National Fallen Firefighters Foundation.