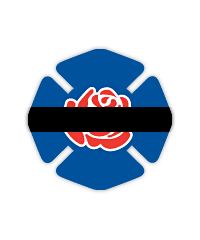 James J. O'Shea
Firefighter
Fire Department City of New York
New York
Age: 40
Year of Death: 2003
---
Submitted by his wife
James O'Shea was a member of FDNY Ladder Company 127 when he died unexpectedly on September 27' 2003. He was a second-generation fireman and loved his job' especially the camaraderie of his fellow firefighters. He was a senior man and looked forward to another 20 years on the job' 'God willing'.
Jimmy was a great bear of a man whose strength and size earned him the title of the human forcible entry tool. He had a reputation for his gruff exterior and his forthright expression of his opinions. You always knew where you stood with Jimmy O'Shea. It was not easy to get to know the real Jimmy' but those who had the patience and fortitude to do so found that he had a heart of gold. When it came to the fighting fires he demanded the highest of standards from himself and expected nothing less from his fellow firefighters. He always strove to be better and to find ways to do the job better. Jimmy was always willing to share his knowledge and skill and despite his grizzly bear attitude' he maintained a devilish sense of humor.
Jimmy had almost completed 18 years with the FDNY. He served almost as many years as a volunteer firefighter. He served with the Brentwood Volunteer Fire Department' the East Brentwood Volunteer Fire Department and a brief period with the Lakeland Fire Department. He was a former International Fireman of the Year and won Firehouse magazine's 1986 heroism award.
Despite the reputation that Jimmy preferred to portray' he was an intelligent and caring man. He was well read. He enjoyed a love of American history' especially military history. He had a varied taste in music from Van Halen to Sinatra. He could sing all of the songs to the Disney classics and many show tunes as well. He even read Shakespeare. One of his most favorite speeches is from Henry V. He was a devoted father. If asked' Jimmy would have said that the greatest accomplishments in his life were his two sons.
Jimmy is sadly missed by those who knew and loved him. His wife' Yetta and two sons' Jacob and Matthew' survive him.