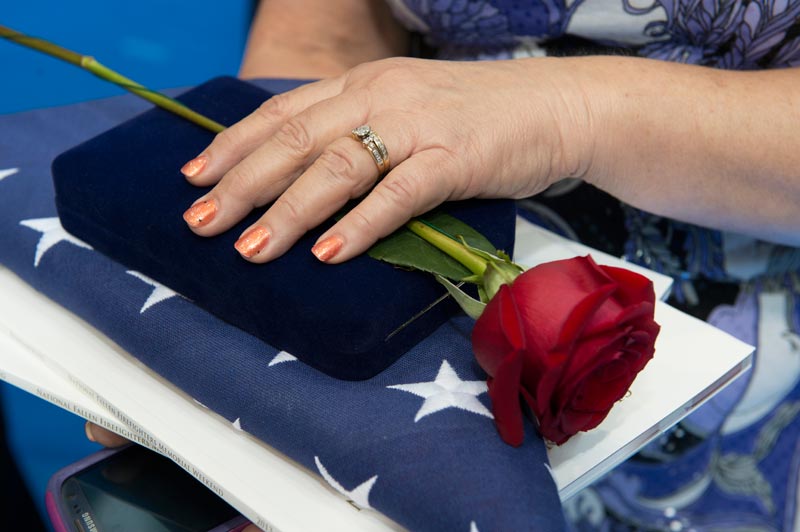 Updated February 2021
NON-PROFIT OR PRIVATE ORGANIZATIONS
Contact:
City of Fort Worth, Department of Human Resources
200 Texas Street, Lower Lobby
Fort Worth, TX 76102
Phone: (817) 392-7750
Fax: (817) 392-8869
E-mail: [email protected]
Website: fortworthtexas.gov/hr/benefits/default.aspx?id=5502
The city of Fort Worth provides a sum of one (1) multiple of the annual salary for basic life insurance and accidental death and dismemberment to the dependents of a city employee who dies.
---
WORKER'S COMPENSATION
City of Arlington Department of Workforces and Risk Management
Contact:
Kari Zika, Director of Workforce Services
101 S. Mesquite St, Suite 790
PO Box 90231
Arlington, TX 76004-3231
Phone: (817) 459-6869
Fax: (817) 459-6201
Website: arlingtontx.gov
E-mail: [email protected]
Please contact the City of Arlington: Department of Workforces and Risk Management with all inquiries.
---
NON-PROFIT OR PRIVATE ORGANIZATIONS
Contact:
Guns and Hoses of North Texas
Lt. Dave Swavey
1891 Forest Ln
Garland, TX 75042
Website: gunsandhosesnorthtx.org
Guns and Hoses of North Texas provides various financial support to the families of Firefighters and Police Officers who have died in the line-of-duty from the North Texas Area. Support is offered to those in the following counties:
Collin County
Dallas County
Denton County
Ellis County
Erath County
Hood County
Hunt County
Johnson County
Kaufman County
Navarro County
Palo Pinto County
Parker County
Rockwall County
Tarrant County
Wise County
---
HEALTH INSURANCE – PUBLIC EMPLOYEE BENEFITS COOPERATIVE OF NORTH TEXAS
Contact:
Tarrant County Human Resources/Civil Service Administration
100 E. Weatherford, Room 301
Fort Worth, TX 76196
Phone: (817) 884-2861 OR (817) 884-1188
Fax: (817) 212-3061
Website: www.tarrantcounty.com/ehr/cwp/view.asp?A=744&Q=428312
The Public Employee Benefits Cooperative of North Texas (PEBC) was created in 1998. On behalf of its member governments, the PEBC provides joint purchase of employee benefits and cost effective administration of PEBC programs. The Employers that are members of the PEBC share the belief that a quality employee benefits program is necessary to recruit and retain a quality workforce. Current PEBC member entities include Dallas County, Tarrant County, the North Texas Tollway Authority (NTTA), Denton County, and Parker County.
The PEBC has been successful in reducing plan costs and improving benefit and service levels for its members by standardizing a number of processes. The organization has created a common plan design for all medical and dental benefits, to which all PEBC members must subscribe. In addition, the PEBC provides centralized administration and eligibility processing. These features not only simplify the benefits administration process for member entities, but also serve as attractive features for the organization's external vendors.The PEBC has a dedicated staff led by an Executive Director.
Tarrant County offers the following health care benefits to its employees:
Medical Coverage
Dental Coverage
Vision Coverage
Life and AD&D Insurance
Long Term Disability
Long Term Care Insurance
---
Disclaimer: The material contained in the National Fallen Firefighters Foundation Survivor Benefits website is not the result of legal research, but rather is based on a scan of public documents. We have made every effort to be accurate and timely, but errors may exist. The material on this website is advisory only and should not be cited as evidence or proof that a benefit exists or that our facts are accurate. Always consult the decedent's fire department for benefits assistance, or a benefits' attorney. If, in the course of your own research, you see errors of fact, or new benefit information, please pass this information along to the National Fallen Firefighters Foundation.