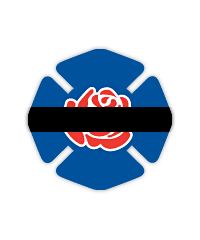 Joseph L. Samec
Lieutenant
Pleasant View Fire Protection District
Illinois
Year of Death: 1989
---
Submitted by a Fire Department Representative
Joseph Samec' age 28' joined the Fire District as a full time Firefighter in 1984. Pleasantview was his first full time position in the Fire Service. Married in 1987 to his wife Jami' he was known as extremely devoted to his family' the fire service' and his fellow workers. During the course of his career at Pleasantview he accumulated an impressive number of awards including a 'Medal of Valor' for life saving efforts during a residential fire and 'Firefighter of the Year' in 1988. His emphasis on education led to scholarships on multiple occasions from the Illinois Fire Chief's Educational Foundation. He earned the rank of Lieutenant in May of 1989.
In the late afternoon of December 6th' 1989' firefighters were called to a fire in a residence under renovation in Burr Ridge' Illinois. Lt. Samec and his dedicated crew were the first to enter the building to investigate the fire. Upon discovering the fire was in the basement area' he ordered his crew to leave the building. In a style typical of Joe' he was the last to leave the building' behind his crew members. It was at that time just before Lt. Samec left the building that the floor collapsed below him' trapping him in the basement.
His spirit is remembered and honored today in memorials at the National Firefighter Memorial in Emmitsburg' Maryland' the Illinois Firefighters Memorial in Springfield' Illinois' the Training Center at Headquarters for the Pleasantview Fire District' scholarships named in his honor from the Illinois Fire Chief's Educational Foundation and the Pleasantview Firefighters Association' and in this Memorial dedicated to his memory.
May he rest in peace.