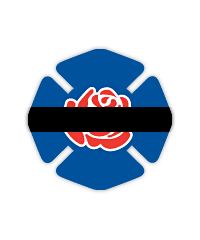 Barry D. Lutsy
Firefighter
Racine Volunteer Fire Department
West Virginia
Age: 45
Year of Death: 2003
---
Submitted by his wife
Barry Lutsy was a 45-year-old loving and dedicated husband' dad' son' brother and true friend. He loved serving the community and helping others. Barry was called home on August 13' 2003' after being struck by a firetruck after returning to the station.
Barry joined Racine Volunteer Fire Department in Racine' West Virginia in 1975. He further served the community by becoming an EMT and winning EMT of the year in 1978.
In May 2003 he brought his sons' Jeremy and Justin into the Racine Volunteer Fire Department who like their father have proven to be dedicated to the department and community.
Barry wore two kinds of hats' a fireman's hat and a coal miner's hat. He was employed as a coal miner for Eastern Coal Company' Harris Division and was a member of the UMWA. Barry was also a member of the Church of God for 16 years. He always saw the best in people and tried to keep a positive attitude about things.
He was a well rounded family man. He was dedicated and loving to his wife Debra' for 24 years' oldest son Jeremy and his wife Rachael' his youngest son Justin' his mother' father' brother and sister. Barry considered Jeremy and Justin as his world and he couldn't have been more proud to see his sons following in his foot steps. Barry was well known for his sense of humor. He was the type of person who could touch you and smile by just walking into the room.
Proving his dedication and love for the fire department' Barry once stayed one week at the station due to a snow storm so none of the other firefighters had to risk responding to a call and that proves how Barry always thought of others.
Barry will always be remembered and remain in our hearts.