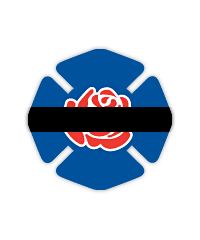 Kevin L. Johnson
Master Sergeant
Mississippi Air National Guard
Mississippi
Age: 50
Year of Death: 2012
---
MSgt Kevin L. Johnson died in the line of duty on April 6, 2012, while fighting a brush fire at the Air to Ground Range, Camp Shelby, Mississippi. MSgt Johnson served his country honorably, serving in both the United States Navy and the Mississippi Air National Guard, assigned to the Combat Readiness Training Center, Gulfport, Mississippi. A 22-year Air National Guard veteran, he served in numerous positions. He had been in charge of the Air-Ground Range at Camp Shelby as its top non-commissioned officer.
Kevin was born in Flint, Michigan, and lived in McHenry, Mississippi. He was an extremely loving and devoted family man. He enjoyed competition pistol matches, played bass guitar, was learning to play the cello, and was always ready for a good game of golf. Kevin had a wonderful sense of humor and will be sorely missed by his family, coworkers, and friends.
He is survived by his wife and two daughters.