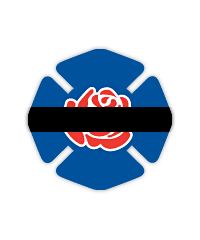 Lawrence J. 'Larry' Yonkin
Chief
Forest View-Gang Mills Fire Department, Painted Post
New York
Age: 56
Year of Death: 2003
---
Submitted by his wife
On November 14' 2003 at 0230' the alarm sounded. 'Attention all Gang Mills monitors' you have a fully involved house fire at…' Larry was out of bed immediately and arrived on the scene at 0233. The house was indeed fully involved when firefighters arrived. Neighbors reported a 56-year-old woman occupied the house. The occupant of the house died in the fire. Throughout the day and into evening Larry and his department worked to extinguish the blaze and to participate in recovery operations. He arrived home at approximately 2245. He was exhausted' yet had the need to talk through the events of the day as so often he did after responding to fatal incidents. He went to sleep around midnight and never awoke again. At approximately 0440 he suffered a cardiac arrest. CPR was started immediately and advanced life support personnel arrived within six minutes. Despite all the efforts of his wife and EMS personnel' he died. He was pronounced at 0530 on Saturday' November 15' 2003.
He was a loving husband' father' and grandfather. His wife of thirty-six years' Linda' his three children' and three grandchildren miss him very much. His grandson Zack (age 9) shared an observation that 'Grandpa wouldn't be playing golf this year'. Grandma mused that he might actually break par for a change. He enjoyed hunting' fishing' golf' bowling' and most of all' life.
Larry was born into a family of firefighters in Dushore' Pa.' and served as a volunteer firefighter for nearly forty years. Larry had recently retired from Corning Incorporated where he had been Supervisor of Emergency Response for the corporation's science research park. He was enjoying his retirement and spent much of his day at the fire station taking care of projects and the myriad of paperwork inherent in the position of chief.
In addition to serving as the Chief of the fire department' Larry was involved in a variety of community service projects. He was assisting the upgrading town fire codes and policies' he served on several county committees' and local' and regional fire chief associations. He had been appointed as an instructor for the New York State Fire Academy in October of 2003. Larry was also an instructor for emergency medical services. Over the years' he had trained thousands of first responders and emergency medical technicians.
His funeral procession consisted of apparatus and members from forty-four different fire departments who turned out to pay tribute to a man who had given so much of himself to the fire service and the community. I was totally unprepared for the sight that met my eyes as I walked from the funeral home. There were fire trucks lined up as far as I could see. The procession was at least a mile long as it made its way to the fire station where two ladder trucks had formed an arch under which we all drove. I still see it in my mind's eye as I write.
He has been honored by several service organizations since his death. He was named distinguished citizen for 2003 for the Corning Area Board of Trade' he received honorary plaques from several local fire department rescue squads in recognition of his EMS education efforts; he has also been honored by the regional EMS council for his educational contributions' and by Corning Incorporated Emergency Response Team for the effort he expended in developing the team and assuring permanence within the organization.
I submit this document to the National Fallen Firefighters Foundation as my final tribute to my fallen firefighter. He will live on in my heart and in my mind. He had a passion for education and firefighting. That passion is part of the legacy he leaves to us' his survivors.